Video Player
NOTE:
Works on most websites and blogs. Does NOT work with most social networks - use
Video Link
instead. Not compatible with video upload sites (YouTube, Vimeo, etc).
Published by:
TripSmarter.Com
Published date:
July 21, 2014
Total views:
252 total views
Monthly average:
22 views / month
Daily average:
0 views / day
Fury Adventure Watersports
Jason Wolf from Mote Marine Lab talks about restoring reefs with the help of Fury Adventure Watersports.
Website:
Furycat.com
Location:
241 Front St
Key West, FL 33040
Phone:
(305) 292-4156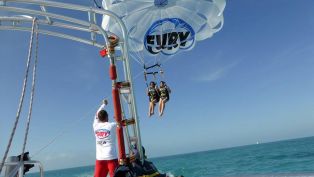 Key West snorkeling, parasailing, sunset cruises, value-priced Key West vacations from Fury Water Adventures. Key West's most trusted watersports company.
Listing Management:
Update Listing