Video Player
NOTE:
Works on most websites and blogs. Does NOT work with most social networks - use
Video Link
instead. Not compatible with video upload sites (YouTube, Vimeo, etc).
Published by:
TripSmarter.Com
Published date:
March 25, 2014
Total views:
113 total views
Monthly average:
37 views / month
Daily average:
0 views / day
Flamethrowers at Sloppy Joe's - Music Scene
Music Scene host David Raleigh visits with the Flamethrowers at Sloppy Joe's in Key West, FL.
Website:
Sloppyjoes.com
Location:
201 Duval Street
Key West, FL 33040
Phone:
305-294-5717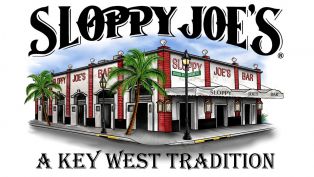 Sloppy Joe's has been a Key West tradition since 1933. Visitors from around the world come to see the bar that was Ernest Hemingway's favorite, and to drink down a cold beer or margarita and listen to the live entertainment.
Listing Location:
Easy to find. Right on the main drag! Duval and Greene Street.
Meal Served:
Dinner, Lunch
Listing Management:
Update Listing