Video Player
NOTE:
Works on most websites and blogs. Does NOT work with most social networks - use
Video Link
instead. Not compatible with video upload sites (YouTube, Vimeo, etc).
Published by:
TripSmarter.Com
Published date:
October 10, 2016
Total views:
22 total views
Monthly average:
3 views / month
Daily average:
0 views / day
Aqua Back Bar - Nightlife
Aqua Back Bar is featured in this Nightlife segment. The Back Bar Key West is the perfect place to hang out with friends and enjoy a beer.
Website:
Aquakeywest.com
Location:
711 Duval St
Key West, FL 33040
Phone:
(305) 294-0555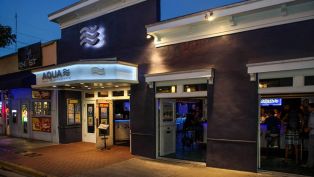 Drag shows, karaoke, live entertainment and late-night dancing.
Listing Management:
Update Listing