Video Player
NOTE:
Works on most websites and blogs. Does NOT work with most social networks - use
Video Link
instead. Not compatible with video upload sites (YouTube, Vimeo, etc).
Published by:
TripSmarter.Com
Published date:
August 7, 2014
Total views:
447 total views
Monthly average:
49 views / month
Daily average:
0 views / day
Capt.'s Table - Old Florida Fish House
The Captain's Table is not just any old seafood restaurant... this is one of the last surviving Old Florida fish houses. Places like this don't come with a map or a fancy sign: you have to know where they are to find them.

Sit down with the locals, order an iced tea or a beer – ask the waitress what fish Mitch brought in today before you make up your mind what to order. This is the real thing!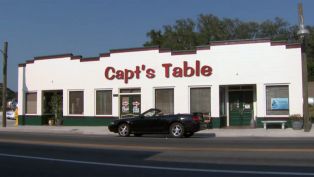 A classic old Florida fish house owned and operated by a fisherman and his family. It just doesn't get more real than this. They catch 'em and cook 'em and serve 'em with downhome southern sides - like cheese grits and cole slaw. The prices are right, the oysters are 100% Apalachicola beauties, and the service is full of personality and warmth. Simply one of the best in the Southeast.
Listing Location:
St. Andrews
Food Type:
Seafood
Meal Served:
Dessert, Dinner, Lunch
Reservations:
Not Required
Listing Management:
Update Listing